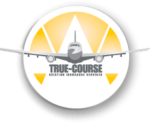 Insurance has always been cyclical. Disasters and long periods of losses lead soft markets into hard markets. Once the hard markets are established and profitable, new insurance company entrants join the market, and companies start lowering premiums to counter stagnating growth.
At this moment we find ourselves in a market that is both hardening and softening in different segments. The Russian conflict brought with it the largest loss in aviation insurance history. All the airliners that were the subject of western sanctions, by way of no access to support, are actually owned by western leasing companies. Once the Russian conflict became a long term event the airliners started to receive maintenance and parts from repair facilities in Russia without the proper western documentation and parts support. Those jets are considered total losses covered under Confiscation by a Foreign Government, part of the War Hull portion of the policy. The resulting $8B-$10B loss is massive considering the worldwide total aviation premium base, estimated at $1B-$3B.
So we are seeing a hardening of the reinsurance market with particular focus on War Hull rates and the need to split high limit risks on a quota share basis for most risk profiles outside of pure Industrial Aid (Part 91 business jet operations).
At the same time we are seeing a softening of the light General Aviation market in the US. Like all aspects of aviation insurance the GA market was affected by the overall hardening of the market. But GA with low liability limit exposure remains a much more stable tranche of business. With the hard market increases and coverage restrictions the availability of companies willing to cover transitional risks and unusual risks has been greatly reduced. Now we have 3 new entrants into the US GA market. Companies that are rated A or better, staffed by experienced aviation underwriters, and who are working through state filings and starting to write business. These companies address the overall GA market as well as the need for more options for transitional risks.
In conclusion, while we have been in the hard market for a few years of constant increases – larger risks will continue to experience a hard environment with small increases – at best. While GA should start experiencing a broadening of options and therefore cost savings over the near future.
At True-Course Aviation Insurance we specialize in Aerospace insurance only. Our focus on high touch, high quality customer service remains an important part of our identity. Transparency and honesty remain our most highly regarded values.