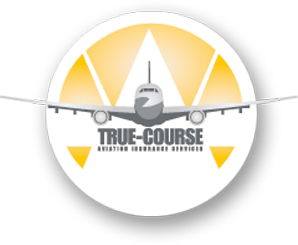 The pandemic has been cruel to weak businesses and weak immune systems. Businesses that were struggling and people who were struggling with underlying conditions have been the highest number of victims.
It has also been a catalyst for businesses and industries. In my involvement with many entrepreneurs throughout the crisis I have observed that the pandemic has served as a catalyst to fix problems that have long been prevalent. Employees who were not performing, products that were not selling, processes that were inefficient; all have been let go, deleted, changed.
Equally aviation has suffered the closure of businesses, with many of them being long time strugglers. Inefficient aircraft have been retired in the form of our giants the A380 and the B747. Demand for smaller aircraft with long ranges has increased. For example, you can fly an A220 with 160 passengers from New York to Bogota and make a profit -with its efficient flight profile and all the seats filled. A much easier proposition than filling up an A380.
I am hopeful the pandemic is a catalyst for Boeing and American manufacturers to start innovating again and bring new aircraft to win the airline efficiency frontier.
We have also observed the demand for light aircraft and training aircraft increase. Could it mean that people want to learn to fly so they can avoid the using the airlines? It could just be foresight as the pilot shortage we were going through will surely return when the pandemic is over.
The perception from the flying community is that General Aviation has been under attack in the last 40 years. These attacks come in the form of airport closures, noise complaints, aging aircraft, and ever more expensive levels of entry (for training and ownership).
I have always argued General Aviation isn't going anywhere with the very high demand and convenience of airline travel today – since we have to train those pilots somehow. Furthermore the pilot shortage from the baby boomers' retirement has given a resurgence to aviation training and flight schools.
I have remained optimistic throughout the pandemic about our future and I remain optimistic about General Aviation as well. When the electric-powered aircraft frontier is reached General Aviation demand will explode. An electric-powered aircraft will tear through the industry the same way Tesla has changed everything for the auto industry. @elonmusk are you listening?
The future is bright and we're almost through this.